Post-doctoral Scholar: Kai Zhao Ph.D.
---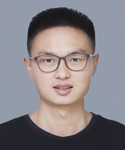 ---

Office 300 UCLA Medical Plaza, Suite B119
E-mail kzhao AT mednet DOT ucla DOT edu
CV
Publications @Google Scholar
Website
Web Sung Lab
---
Research Interests – My research interests lie in the intersection of Computer Vision and Statistical Learning, which aim at creating
intelligent algorithms to mimic the human visual system.
Background – I received my Ph.D. from Nankai University in 2020. Before that, I spent 7 wonderful years in Shanghai
University where I got my BS and MS in 2014 and 2017, respectively.